Recruiting, Interviewing, and Onboarding
The future of your business starts with the right people.
Empire Management Group's thorough recruitment, interviewing, and onboarding process delivers the highest quality results possible by creating an unbreakable match between our client and a professional candidate. This is a two-fold process. First, we operate with honesty, respect, and a drive to create deep connections with our clients in order to clearly understand their culture and staffing requirements. Second, we strive to build strong relationships with the candidates we reach and recruit. After all, your success story is our success story.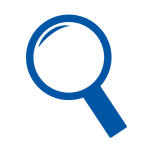 Save time and resources by partnering with our recruitment services to find the right people for your team.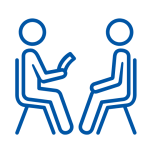 Our interviewing services provide a strategic and tailored approach to finding the best fit for your organization's needs.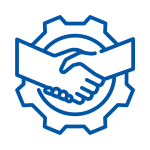 Streamline your onboarding process and set your new hires up for success with our expert onboarding team.
What Sets our Recruitment apart?
We conduct rigorous consultations with our clients, gathering their requirements and cultural needs while going over our employment market research with the goal of composing the ideal job description to attract the "right" talent in the shortest amount of time.
Our recruitment offers a wide range of talent pools across multiple levels and industries. This assists us to promote, target, and use our recruitment strategies on the most qualified candidates in the marketplace.
When trusted with our client's open requirements, Empires' recruiter strives to deliver at least three potential quality candidates within the first 2-3 business days with the goal of receiving constructive feedback from our clients. This crucial step allows clients the opportunity to evaluate their current job descriptions for any potential needs for revision.
Once in sync with client needs and expectations, our recruiter goes on the hunt to deliver premier, qualified candidates via Empire's thorough screening and interview process.
INTERVIEWING & ONBOARDING

An Empire Recruitment specialist will conduct an in-depth initial screening, which consists of first-round interviews of all qualified candidates prior to presenting them to our clients. We strongly believe that information is power in the recruiting process. We provide resumes, CVs, certifications, and any additional information we feel is helpful for our client to further qualify a candidate.

Once the client selects its top talents, we enter phase two of the interview process. Our recruiter will make certain to professionally schedule candidates for interviews, prepare them accordingly, and assure candidates will arrive for their scheduled interviews.

After the completed interview, our recruiter reconnects with both the client and the candidates, continuing the hiring process until the position is successfully filled. We guide the entire process, knowing that our attention and involvement alleviates any potential headache for our clients. Thus, the clients can focus on their business and the most important factors within the hiring process.

Upon request, Empire Recruitment offers clients a background check package free-of-charge. Our clients can select from the following background checks: Reference Checks, Education Verification, Driving Records, Universal Background and Credit Screening. We offer this benefit understanding that our clients must have the complete picture of a potential hire in order to find the right fit for their company.
Empire Management Group's Recruitment service fees vary depending on the position (support staff, certified, management or provider). 
The fee is backed with a 90 day guarantee. EMG guarantees the successful employment of an employee recruited by EMG for 90 days. If within that 90 day period, the employee chooses to leave the company or the employment is terminated by the employer (client), EMG will recruit another, same level employee at no additional fee.
Creation of Job Description and/or updates are available at an additional hourly rate.